Greek yogurt vs. regular yogurt: are these two types that much different from one another? Can you substitute Greek yogurt for regular yogurt and vice versa?
These are a few of the many questions you may have as you browse the yogurt section at the grocery store. While you're probably familiar with regular yogurt, its Greek variation seems appealing enough that you want to try it out for yourself.
At a glance, Greek and regular yogurt seem pretty much alike. This leads you to wonder if there's any notable difference between the two's tastes. Will Greek yogurt make an excellent snack like the regular one? Will Greek yogurt taste good when made into other desserts?
If you're a health-conscious person, it can be even harder to settle between Greek or regular yogurt. Which one of these two would be healthier for you and your family? Which one is more suitable for weight loss?
If you're in such a dilemma, you definitely should read this article. This post will break down all the similarities and differences between Greek yogurt and regular yogurt. Hopefully, after this article, you'll be able to make a wise and informed choice.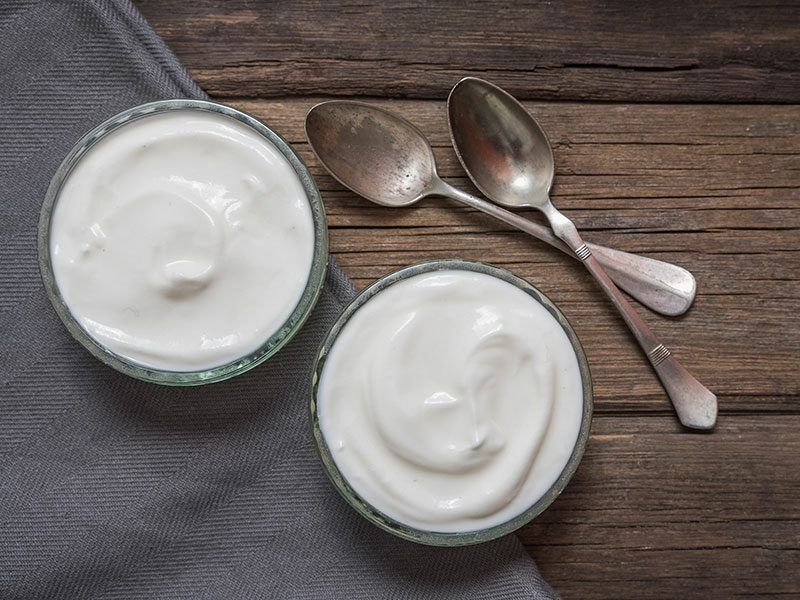 Greek Yogurt Vs. Regular Yogurt – What To Choose?
Greek yogurt is made similarly to regular ones. However, in Greek yogurts, the excess liquid whey is extracted. As a result, Greek yogurt has a creamier, thicker texture than regular yogurt, and its taste is not as sweet. However, regular yogurt is richer in terms of calcium.
As Greek yogurt and regular yogurt both boast different benefits, there's nothing wrong with choosing both of them. However, to find out what type of yogurt is best for you, let's learn more about their production process and benefits.
Greek Yogurt Vs. Regular Yogurt – How They Are Made
To first comprehend the differences between these two types of yogurt, you first need to learn how Greek and regular yogurts are made.
To begin with, both Greek and regular yogurts are made by adding bacterial cultures to pasteurized milk. The milk is then incubated at 108°F to 112°F to promote yogurt bacteria activity.
Bacterial culture will convert the lactose found in milk into lactic acid. As a result, the fermented milk thickens and gains a signature tangy flavor.
While both Greek and regular yogurt undergo the same process, Greek yogurt goes through an additional step where it's strained to eliminate excess whey as well as lactose. Therefore, Greek yogurt gains a thicker texture and a less sweet taste.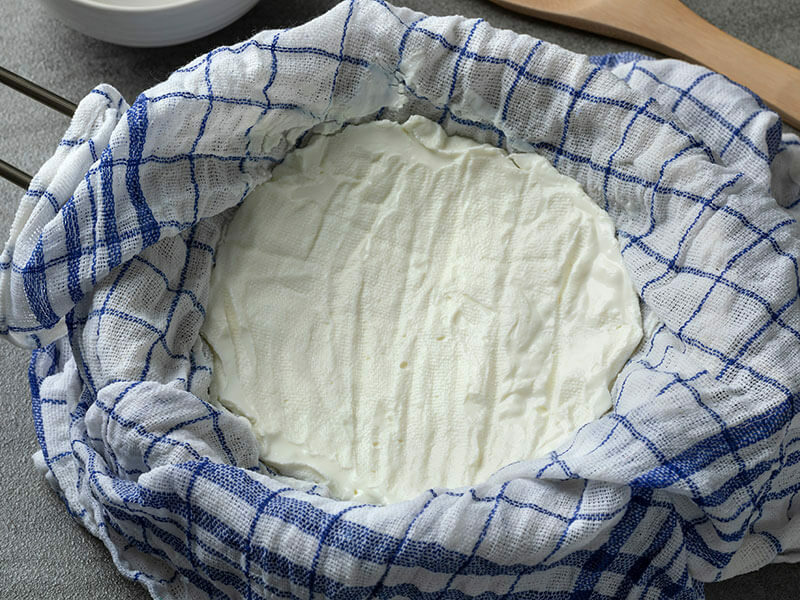 Aside from the traditional Greek yogurt (yogurt strained in a cloth bag), mass-produced Greek yogurts are processed differently. Producers add milk proteins, dry ingredients, and thickening agents into the fermented milk to make these yogurts.
As this "processed" Greek yogurt is not as healthy or tasty as traditional ones, it's advisable that you should read the product's ingredient list before purchase to make sure that the one you're buying is really an authentic Greek yogurt.
Let's Have A Look At The Nutritional Values Of Greek Yogurt And Regular Yogurt!
Even though Greek yogurt and regular yogurt might appear similar to the naked eye, once you take a look at their nutritional values, you'll see that the two are very different.
Serving: 1 cup

(non-fat yogurt)

Regular Yogurt
Greek Yogurt
Calories
137
133
Total Fat (gram)
0
0
Sodium (milligram)
189
81
Total carb (gram)
19
8
Sugars (gram)
19
7
Protein (gram)
14
23
Calcium (milligram)

(% Daily Value)

488

(49 %)

248

(25 %)

Potassium (milligram)(%Daily Value)
625

(18%)

317

(9%)
Calories
As I've mentioned, Greek yogurt requires straining the extra liquid whey and lactose; it does not taste as sweet as regular ones. What's more, Greek yogurt tends to be lower in calories when compared with regular yogurt, making it more ideal for weight loss.
Protein
Because you'll need more milk to make one cup of Greek yogurt, this yogurt variation contains considerably more protein than the conventional one. Therefore, Greek yogurt can also curb your appetite and hunger level, increase your muscle mass, and lower your blood pressure.
Carbohydrate
What's more, Greek yogurt contains a low carbohydrate level, making it the perfect snack for people on a low-carb diet. So if you're going low-carb, Greek yogurt is definitely an option you shouldn't overlook.
Calcium And Potassium
However, regular yogurt boasts the advantage of containing a significantly higher amount of calcium and potassium. These minerals are just as important to you as protein, especially when maintaining a fit and healthy body.
As these two types of yogurt boast different benefits, there's nothing wrong with eating both of them. However, why restrict yourself to one type of yogurt when you can enjoy both?
Application Of Greek And Regular Yogurt In The Kitchen
Because Greek and regular yogurts have different tastes and textures, each is more suitable for specific roles than the other.
Regular Yogurt
Regular yogurt tends to be used for making smoothies, parfaits, or lollipops. You can also add different types of berries into this yogurt to make a healthy and nutrient-packed snack. As regular yogurt comes in many different flavors, it's ideal for making desserts like cheesecake.
 Greek Yogurt
Greek yogurt, on the other hand, is ideal for making dips or sauces. Due to its taste and texture, Greek yogurt can substitute for sour cream, mayo, and buttermilk. That's why Greek yogurt can be used in many baking recipes.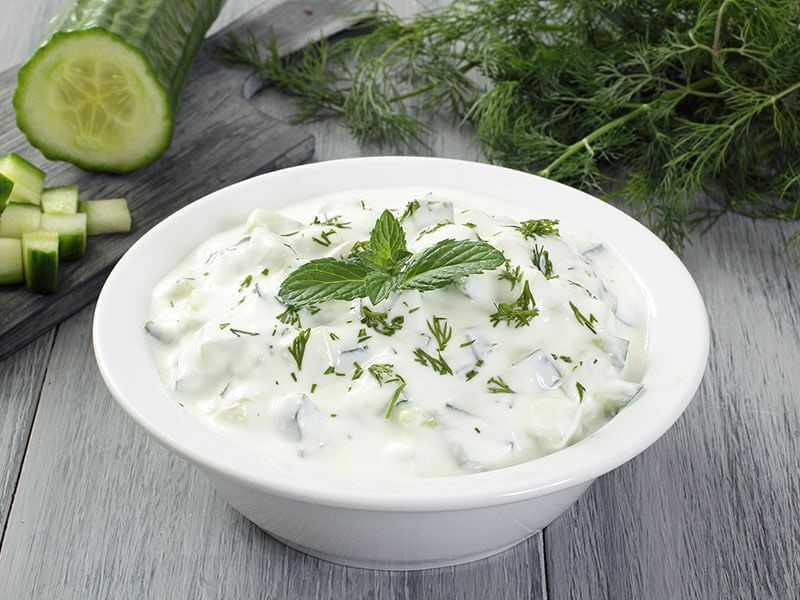 Greek Yogurt Vs. Regular Yogurt In Baking
However, if you're going for a moist and tender cake, regular yogurt usually fares better. As it is thinner in texture, regular yogurt can make your cake fluffy and moist, whereas Greek yogurt is better when you need a dense and dry cake or cookies.
Greek Yogurt Vs. Regular Yogurt In Cooking
Regular and Greek yogurt are both suitable for cooking. They both can be used for making salad dressing, marinating meat, whipping up hot creamy soups, etc. While Greek yogurt is generally preferred, regular ones are better when a light texture is required.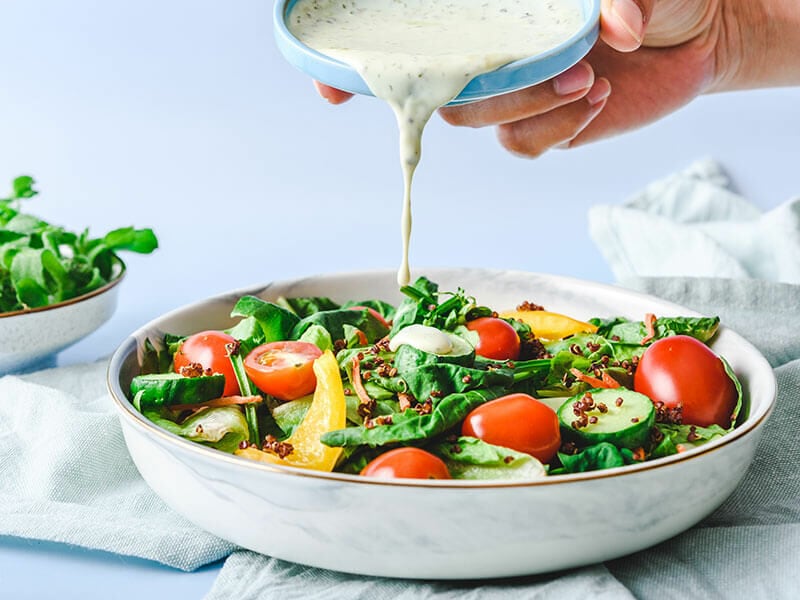 The Similarities Between Greek And Regular Yogurt: Their Health Benefits
Even though Greek yogurt and regular yogurt are different in some key features, they also have some resemblance. The similarities between these two come in the form of benefits they offer their consumers.
Support Heart Health
Yogurt, be it regular or Greek, can support cardiovascular health by lowering the likelihood of plaque buildup and artery stiffness, which can also lead to high blood pressure. So, adding yogurt to your diet can actually minimize the risks of stroke and other heart diseases.
Suitable For Weight Loss
As Greek and regular yogurt are rich in protein, they can help you feel full for longer and curb your appetite. This will prove helpful if you need to cut down on the amount of food you consume daily.
What's more, the probiotics in yogurt can lead to better fat distribution and metabolism. This means that regular consumption of sugar-free Greek or regular yogurt can reduce body fat and unwanted weight.
A Good Source Of Probiotics
Both Greek yogurt and regular yogurt contain a generous amount of probiotics, which are healthy bacteria that can balance your gut microbiome. This leads to a reduced risk of inflammation as well as various intestine-related illnesses.
Furthermore, the more balanced your gut microbiome is, the safer you are from allergies, depression, diarrhea, and even type 2 diabetes.
How To Make Greek Yogurt From Regular Ones?
As I've mentioned before, Greek yogurt is made by straining the liquid whey from regular yogurt. This means that you'll first need to learn how to make regular yogurt first before you can make its Greek variation.
1. Making Regular Yogurt
Step 1: Choosing The Milk
Generally, I'd recommend choosing healthy milk, as this will produce healthier yogurt. If possible, you should make yogurt from raw milk, as long as it follows the GAPS protocol. However, if you want the yogurt to be as nutritious as possible, go for whole milk.
You can choose all sorts of milk, be it from cows, goats, mares, etc. However, it's important that the milk you get isn't ultra-pasteurized. Just look at the carton's label, and you'll know if the milk is homogenized or ultra-pasteurized.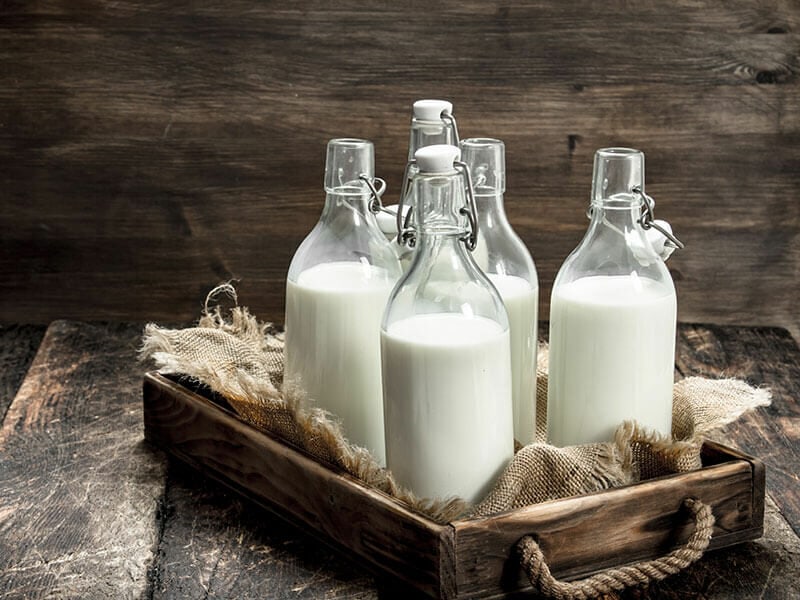 Step 2: Heating The Milk
Heat the milk in a stainless steel pan over medium heat until the milk reaches 180°F. To make sure that the milk reaches the right temperature, you should use a thermometer.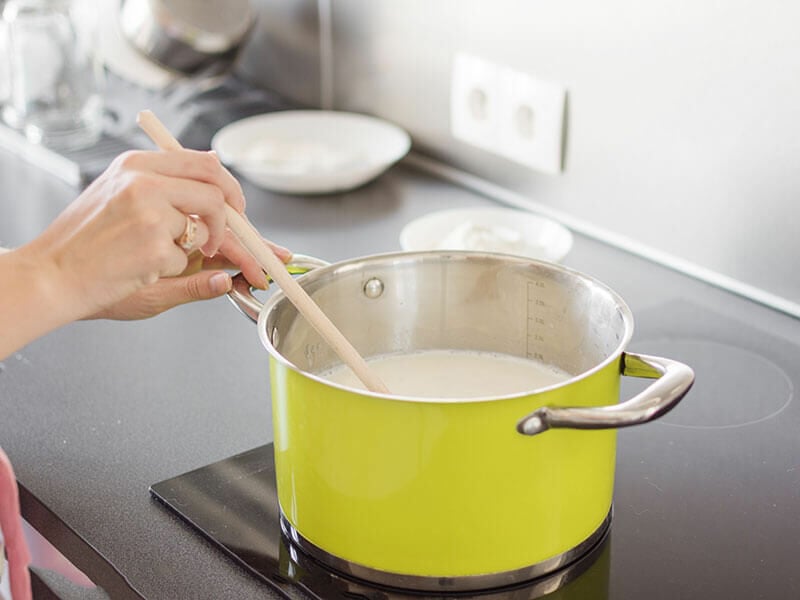 Step 3: Letting The Milk Rest
As soon as the milk reaches the desired temperature, turn off the heat and let it rest. Then, pour the milk into a container of your choice. Allow the milk to cool to around 115°F. You can speed up this process by putting it in cold water.
Step 4: Adding Bacterial Culture To The Milk
When the milk has cooled to 115°F, add roughly 2 tablespoons of yogurt to every quart of milk. This yogurt can be homemade or store-bought, as long as it's still fresh.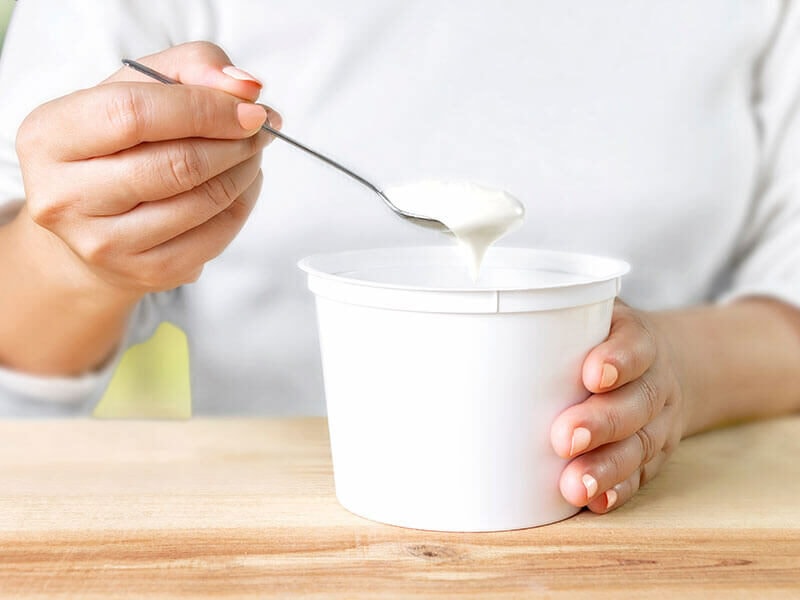 Step 5: Incubating The Milk
Now that you've added yogurt culture to the milk, you can put it in the oven for incubation. Remember to close the lid on the milk container and make sure the temperature inside the oven is consistent.
The optimal temperature for incubating yogurt is 115°F. Any higher than this, and you might risk destroying the bacterial culture. On the other hand, if the temperature is lower than 115°F, it would not be enough to promote bacterial activities.
You'll need to incubate the yogurt for at least 10 hours. During this incubation time, lactose in the milk is converted into lactic acid by the bacterial culture. So if you want your yogurt to be tangier, let it incubate for a longer period.
2. Making Greek Yogurt From Regular Yogurt
As I've mentioned before, straining regular yogurt will result in Greek yogurt. Instead, you can line a few layers of cheesecloth on a fine mesh strainer. Pour the yogurt on top, and let it strain overnight in the refrigerator.
You shouldn't let the yogurt strain for too long because you might end up with thick cheese instead of yogurt. To give you a general idea as to how much Greek yogurt you can make from regular ones, 2 quarts of regular yogurt will give you 2 cups of whey and 6 cups of Greek yogurt.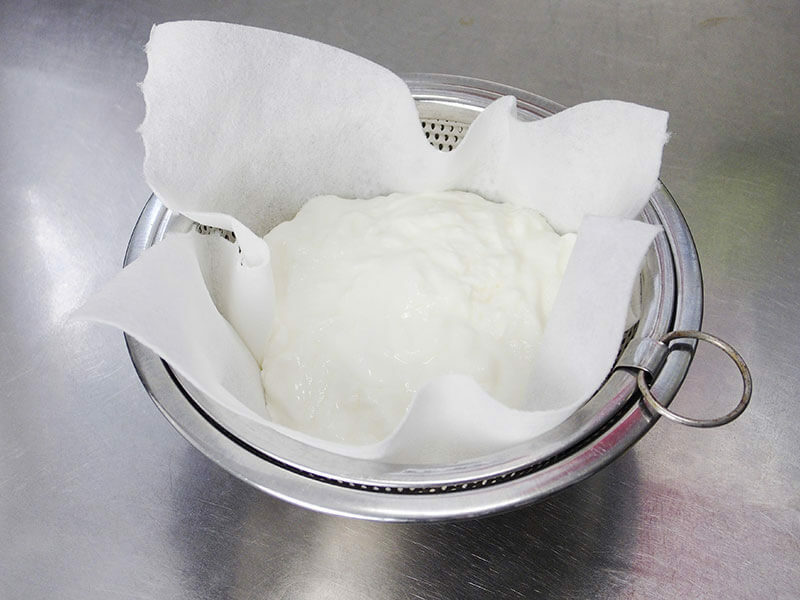 Another excellent choice to consider is to use Greek yogurt makers. These appliances will do all the hard work for you. You won't have to rummage around your house to find clean cheesecloth or a fine mesh to strain all the yogurt.
To have a closer look at how to make Greek yogurt from regular yogurt, you can check out the video below.
FAQs
You might want to check out this FAQ section to find out if you've known everything there is to Greek yogurt and regular yogurt.
Greek Yogurt Vs. Regular Yogurt: The Final Showdown
So, which is better for you – regular yogurt or Greek yogurt? If you've reached this point of the article, I'm sure that you've had the answer for yourself. After all, these two boast different benefits that make them an excellent addition to your everyday meal.
Personally, I love eating both. That's why I always stock up on both Greek yogurt and regular ones. They're both so tasty that I can't give up on either of them. What about you? What's your favorite type of yogurt? Let me know in the comment below.